The Fool is a card of childhood innocence, purity, and new beginnings. There is no fear – whatever the outcome, things will turn out okay. There is no thought about what the consequences will be, because he is so much in touch with his heart and true self, and because he has no past to undo or no future to worry about. This card is one of the best in the whole deck, and if you get it in a spread, everything will turn out for the best. The Fool is a card of new beginnings, childhood innocence, and an open heart.
In the upright position, The Fool Tarot card usually represents the purest form of love – a childlike love where there is no fear, just pure happiness. The Fool serves to remind us of how our journey from chaos and confusion to order and harmony with our inner self and spiritual journey was always meant to bring us joy. The Fool is all about letting go of fear so that you can love with all of your heart.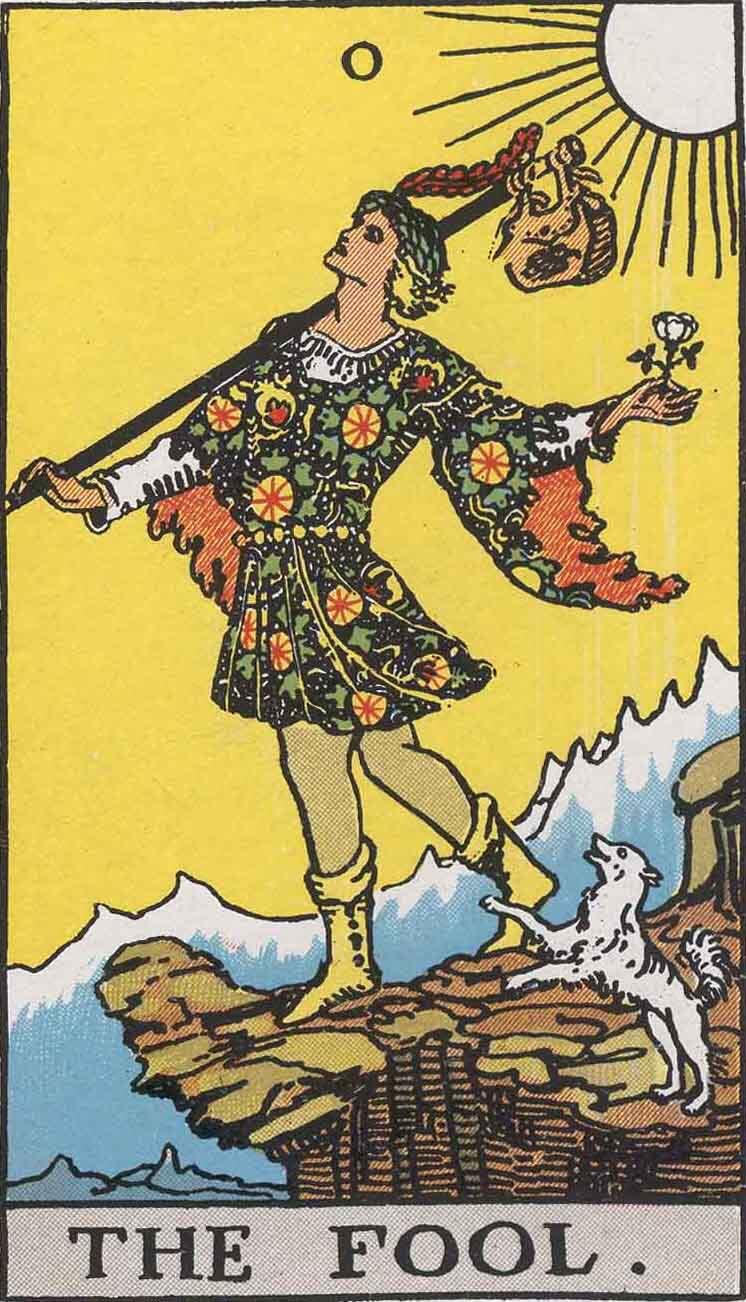 What The Fool Card Reveals How Someone in a Platonic Relationship Feels About You?
The Fool reveals that the person, with whom you are in a platonic relationship and want to know how that person feels about you, is not prepared to commit seriously at this point. However, this card signifies a fresh start in the relationship. In that sense, it is an exciting time to enter this relationship. The world is full of opportunities that we must seize to grow. Love is no different. If the guy that you have liked for a long time recently made you feel something, try it. Give a chance in your relationship to explore different aspects of each other's life. However, you should also encourage the other party to consider what their feelings are and see whether you match their personality well. The main principle behind this is to let go of your fears and be more receptive to your potential partner's feelings.
For Those Who Are Single: What The Fool Card Reveals About How Someone Feels About You?
For those who are single and open for a romance, the Fool as feelings signals that a relationship has the potential to be created irrespective of your conscious awareness, and therefore you need to be more open to romantic feelings. This can be a time of new beginnings with limitless possibilities. If you want more commitment or security, don't be afraid to ask, and singletons – if you're looking for love, now is an excellent time to do that.
The Fool tarot's love meaning, on the other hand, depicts feelings of freedom and adventure. It is an indication of new possibilities. These possibilities are not constrained to one's social status or financial status, if you want to realize them, you need to be free from everything. This is an indication that love should be experienced as a new and interesting thing, and it should be free from all restrictions and be experienced as a sign of innocence and purity.
The Fool as feelings signals a fresh start in love and a happy relationship, especially for those who are single and open for a romance. The possibility of meeting the person of your dreams when you least expect it, as well as a blossoming romance, is likely.
In single people's life, The Fool tarot card indicates that the person is very excited to go on a date and have an intense romantic life.
For Those Who Are Just Starting a New Relationships: What the Fool Card Reveals about How Your Lover Feels about You?
If you are at the very start of a relationship and want to know what are your lover's feelings about you, the Fool as feelings reveals that the person likes you but feels hesitant about getting close to you. You need to make sure that you are honest and easy to talk to your partner. Avoid feeling embarrassed every time and communicate everything to the person you like instead of holding back and pretending. That's the only way your relationship will stay strong.
The Fool as feelings reveals that your partner is very much in love with you. But the person doesn't want to let you know it. Your partner is crazy about you and wants to take you as their partner in crime. But someone wants to stop the relationship before it becomes public and dangerous, which is the reason your partner is hiding it. But even if your partner hides, the feeling is there, and they want you around them.
For Those Who Are in a Relationship: What The Fool Card Reveals About Your Partner's Feelings About You and What Energy Surrounds Your Relationship?
When you are in a relationship, the Fool as feelings illustrates that new opportunities are coming your way, and the opportunities are for new relationships. But the card also warns that in the love context to be careful about who you trust. There might be a person around you who is trying to take advantage of your innocence or make you believe something you don't want to believe. This person might be your close friend or a family member, which you don't suspect at all.
If you are already in a relationship, this card tells you that you need to make your relationship stronger than ever. The person you are with already has great potential in your lives, as it represents having the kind of freedom you need. The Fool as feelings illustrates that it is time for you to make an impact. You can be feeling uncertain about your relationship, but you have the chance to make a fresh start. This is an initial stage of new beginnings. If the feelings are not in sync with The Fool, it is time to go with your instincts. If anything feels false, you need to take the time to evaluate your situation. This is not to be confused with being paranoid. There can be a lot of things that may come your way, but The Fool warns you against letting those things get you distracted.
What the Fool Reveals for Those Who Want to Know if Their Relationship is Advancing into More Serious Commitment or Marriage?
If you are in a relationship and you want to know if it's advancing into something more serious such as marriage, the The Fool shows that you are foolish and naïve and that you should proceed with caution. Are you prepared for everything that comes with being in a relationship? Do you have all your emotional baggage with you? Do you know what you are getting yourself into? Or on the flip side, are you living in the moment, excited about everything that comes with your relationship? The Fool advises you to be open-minded and prepare yourself at all times even if you have to be cautious. This card means that you can be fearless while you are single. However, caution is advised while you are in a relationship. You need to understand your partner and understand if they are right for you or not.
This card indicates the need to be free and to have fun. Marriage is not on the horizon. The time that anyone spends with their partners should be time to enjoy, and the relationship should be nothing more than an excuse to have uninhibited, carefree times and laugh a lot.
What The Fool Reveals About Your Ex partner's Feelings About You?
If you who are wondering what are your ex's feelings about you, the The Fool as feelings signals a strong possibility that things are not going well between you and your ex partner. The Fool as feelings signals to believe in what your gut is telling you and not letting gossip get to you.
Also, if you and your partner are going through a breakup, it would be good for you to bring back some of that carefree attitude and spontaneity into your relationship, and make some stupid, fun dates. These types of dates will bring back the joy and excitement you are missing in your life, and can help you forget that you are going through a breakup.